HOOPER FAMILY PICTURES

Page 1, 2, 3, 4, 5
---
K'Leigh Marie Barrett
Born September 4, 2003

To Sara Marie Brown and Robert Steven Barrett

Hooper Lineage: Absalom Hooper, b. 1807; Absalom Hooper, b. 1853; Enos Hooper, b. 1882;
Frank Hooper, b. 1912; R.E. Hooper, b. 1936; Leslie Hooper, b. 1959; Sara Brown, b. 1984; K'Leigh Barrett, b. 2003
---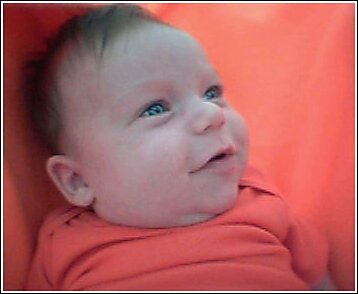 ---
---
From Left to Right Around K'Leigh:



GrandMother ~ Leslie Wright
GrandAunt ~ Terri Lowther
GreatGrandMother ~ Beverley Hooper
GrandAunt ~ Sydney Aldag


GrandMother Wright
GrandAunt Lowther


GrandUncle ~ Jim Aldag

---



~ Daddy with a mouth full of baby puke ~
What a Surprise!

---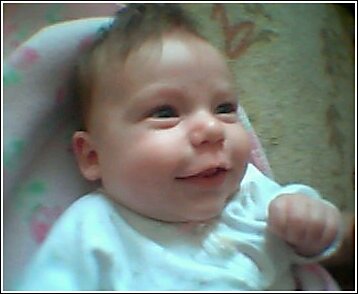 Thanksgiving 11.27.203

Materials on this page and linked webpages within this site are © 2002-2057 by
Clay Hooper
, those that have submitted materials, and those that have participated in the HOOPER DNA PROJECT. Family researchers and tax-exempt genealogical societies may freely link to these web pages and/or use the material personally, as described under copyright law. All for-profit reproduction of these electronic pages - in any format - by any other organization or persons is restricted by the author. All others desiring to use this material must obtain written consent of the copyright holder.