~ UNKNOWN HOOPER PICTURES ~

Do you recognize these Hooper pictures?
If so, we'd like to put correct information to them,
and locate them on a page with their other family members,
so please email WebMaster with your identifying information.
These photos have either been sent to me by someone and I've forgotten who,
or they're photos that others are submitting, or they're photos I've gotten off the
internet and don't known who they belong to.
Page 1, 2, 3


---
1.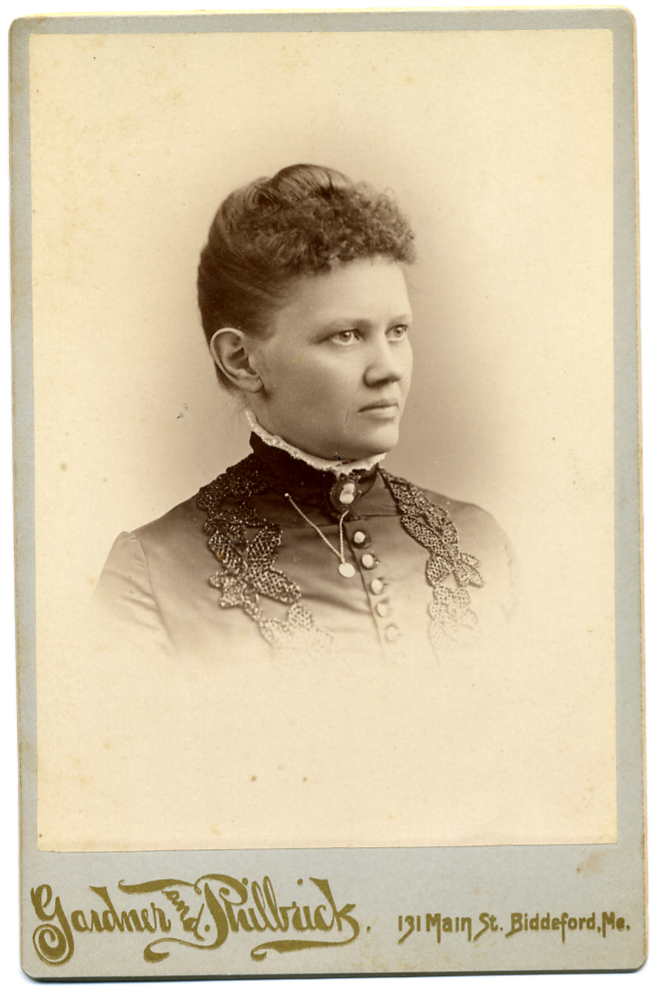 I've "rescued" an old photograph of Ella Berry HOOPER which was taken at the
Gardner and Philbrick Studio in Biddeford, Maine.  The photograph appears to
have been taken in the 1880's with Ella looking to be in her 20's or 30's at
the time.  In addition to her name someone has written "April 15" on the
back of the photograph.

Based on limited research I believe this may be a photograph of Ella HOOPER
b. January 1852 in Dayton, ME and died 25 October 1890.  Ella was listed in
the 1880 census at Biddeford, ME as unmarried and living with her parent(s)
though neither parent was actually included in the household at the time.

I'm hoping that someone from her family can be located so that this
wonderful old family photograph can be returned to the care of family.  If
you are a member of this family or know someone who might be, please contact
me.

Thanks,
Shelley Cardiel
---
2.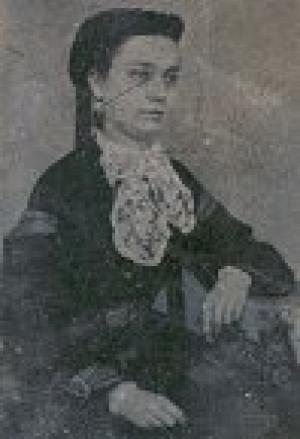 Mrs. Carrie Hooper
circa 1866
(Picture was identified by Ruth Pasfield, Tammy Wheeler and Gerry Newell,
as that of: Carrie Ruth Rochester Littleton Hooper ~
Wife of Hillman Perry Hooper
Who was the Grandson of John Hooper and Margaret Ledbetter Hooper)
---
3.










Control Number NRCA-142-INF001-1734J


General Material


Photographs

Descr. Level


Item Record Group 142 Series ID INF001 Item ID 1734J Title Daniel, Hooper; farm stead on the Duck River Dates 1937 Sample Record(s) (larger access file - 90284 bytes) Creating Org. Tennessee Valley Authority.
Information Office. See Also Series Description Subject Ref. Kentucky Project Geographic Ref. Humphreys County (Tennessee)
Items 1 image(s) Contact National Archives -- Southeast Region (NRCA), 1557 St. Joseph Avenue, East Point, GA 30344 PHONE: 404-763-7650 FAX: 404-763-7033



---
4.










Control Number
NWDNS-57-HS-122
General Material
Photographs
Descr. Level
Item
Record Group
57
Series ID
HS
Item ID
122
Title
Hooper's Spring
Dates
1871
Sample Record(s)
(larger access file - 88525 bytes)
Creating Org.
United States Geological Survey.
Hayden Survey Contributors
Photographer
Jackson, William Henry
See Also
Series Description
Items
1 image(s)
Contact
Still Picture Branch (NWDNS), National Archives at College Park, 8601
Adelphi Road, College Park, MD 20740-6001 PHONE: 301-713-6625
x234 FAX: 301-713-7436




---
5.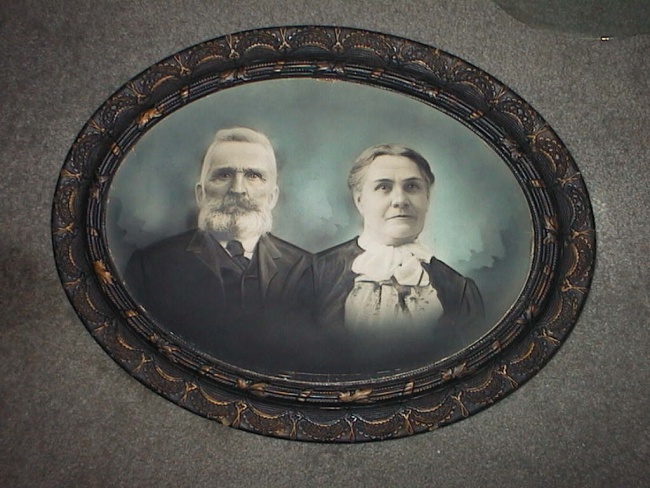 This picture was found in my StepGrandMother's possessions at her Estate Sale.
I don't know if they're Hooper people or Gray people or Hunt people.
Anyone recognize them? There are no names on the back.
Materials on this page and linked webpages within this site are © 2002-2057 by
Clay Hooper
, those that have submitted materials, and those that have participated in the HOOPER DNA PROJECT. Family researchers and tax-exempt genealogical societies may freely link to these web pages and/or use the material personally, as described under copyright law. All for-profit reproduction of these electronic pages - in any format - by any other organization or persons is restricted by the author. All others desiring to use this material must obtain written consent of the copyright holder.